MixMasterMike12
Last blog entries
MixMasterMike12's Bat-Cave
Hey there everyone. I saw the thread on everyone posting some info and suit pics for easy access by other brothers. I decided i'd be one of the first to do so.
Here's pics of my first suit. I custom made everything except the cape & clips, belt, boots, and gloves. I did however modify both the boots and the gloves. All the pieces I made are constructed from foamies and sprayed with PlastiDip.
(above)I scrapped these legs and made all new ones (below).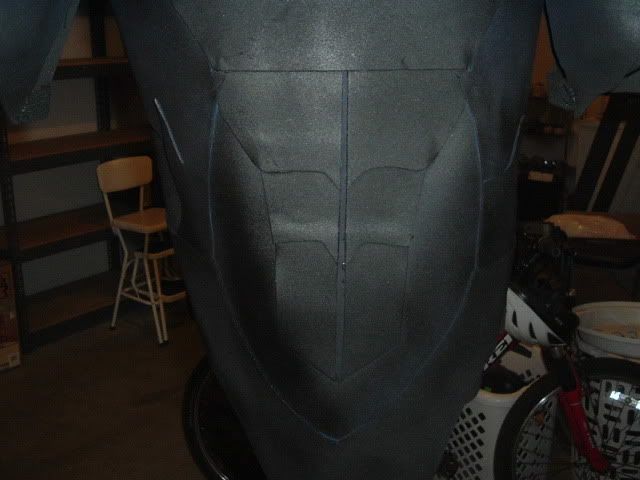 Here are pics of the abs(above) and chest (below) detail.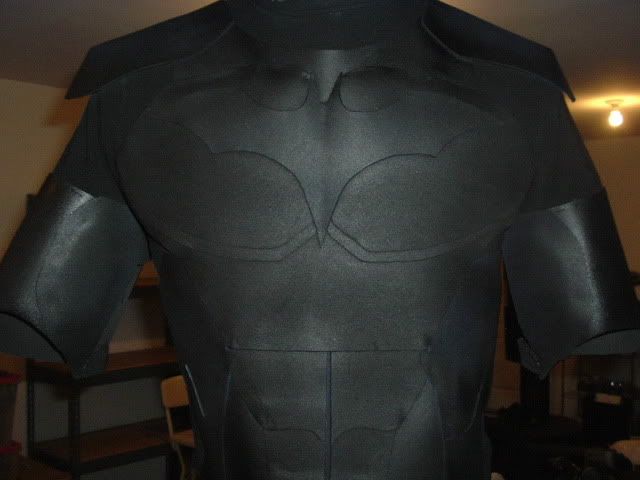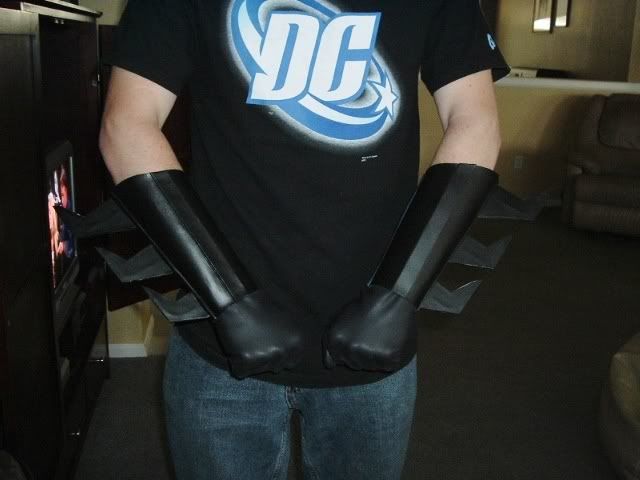 above)Here is a picture of my custom made gauntlets with a pair of black rubber gloves from Wal-Mart. I later decided against these Gloves and opted for a pair of batting gloves that i had laying around, which I then modified(below).
My custom made cowl. Constructed, again, completely from foamies then sprayed with black PlastiDip.(above)
Mask seen from both sides(above and below).
(above) completed upper portion before belt, cape & clips, and boots had been acquired. This is also before I scrapped the legs seen in the picture and made all new ones.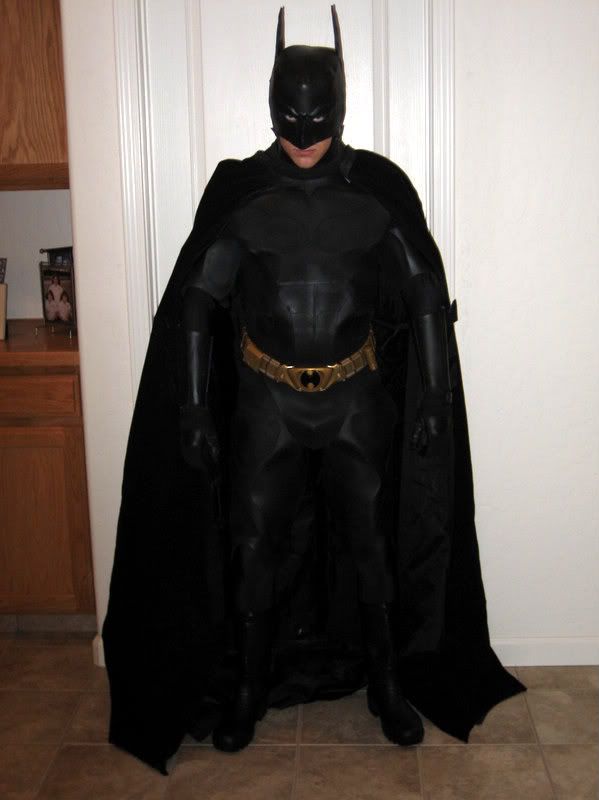 (above) here is the finished suit. You can see the belt clearly, it is just a Rubie's begins.
Seen here is my flocked nylon cape (above) and my begins cape clips(below)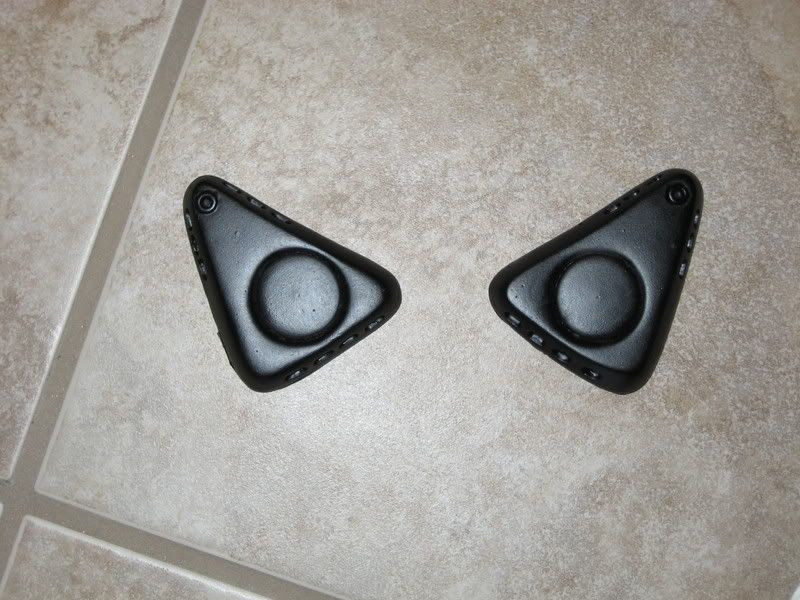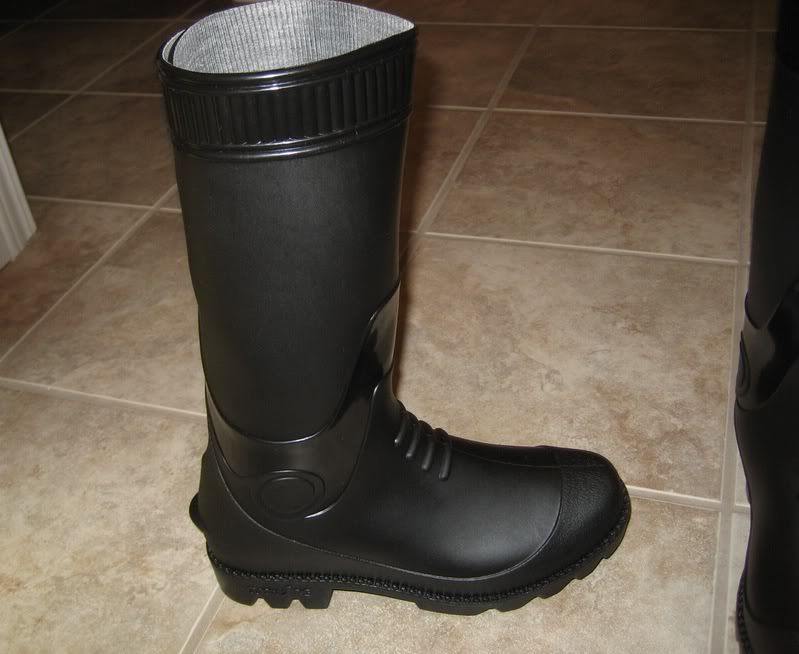 Seen here is one of the boots I modified for my suit(above). I just went to my local hardware store and picked up a pair of rubber work boots, cut along the back seam, and took in the slack with industrial strength Velcro.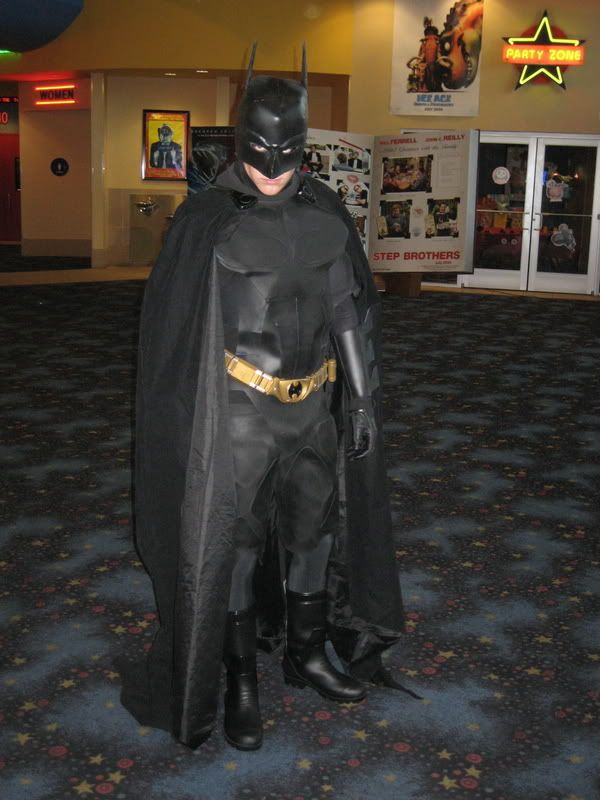 (above) Premiere of The Dark Knight
Miscellaneous info
User since
Mar 25, 2008 at 9:17pm